BBB Classic Photo Greeting Card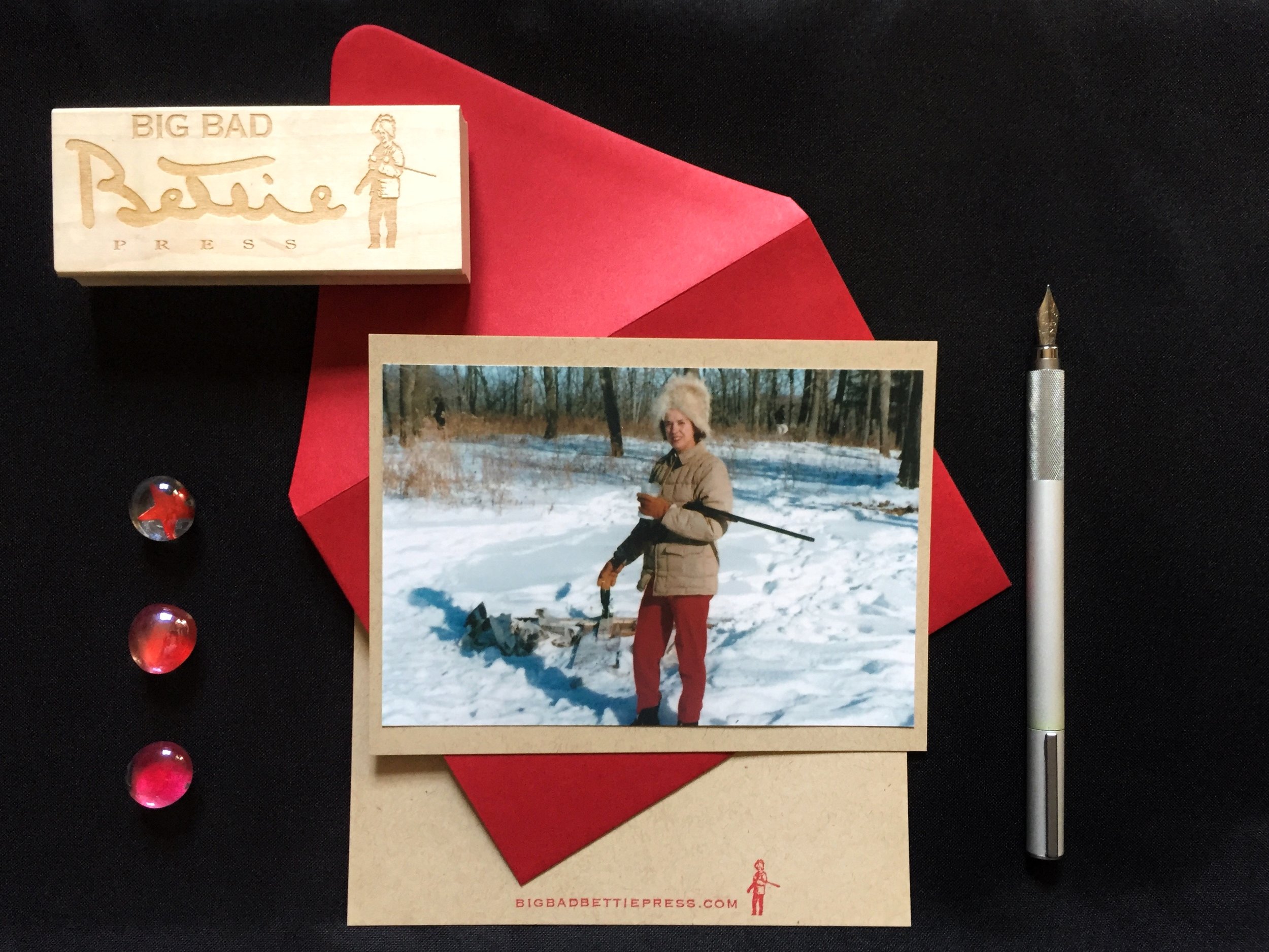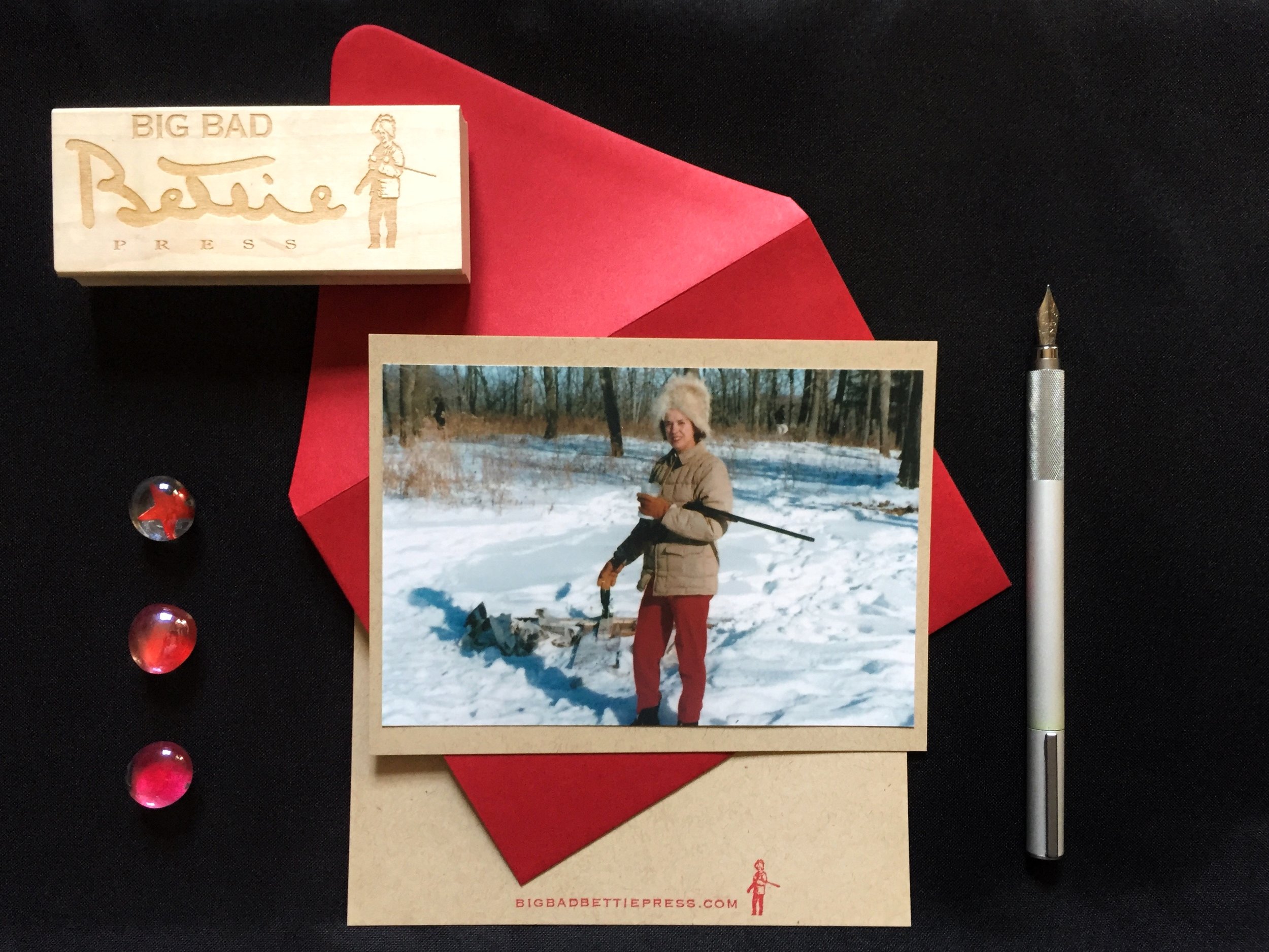 BBB Classic Photo Greeting Card
Celebrating the photo that inspired Big Bad Bettie Press! We want you to share in the joy and inspiration this photo has brought to us. Send it to the bold, brassy, and creative woman in your life.
4x6 flat single card, blank on back. Envelope included.
Hand stamped and shipped with love by Big Bad Bettie Press.